Point Lonsdale Pier, Victoria. Inspiring creativity for writing
Practical Arc Welding
Welding techniques and projects for the home and farm
By Graham J Andrews
ISBN: 978-0-9924642-9-5
This book is a practical guide to getting you started in arc welding
All the basics of arc welding are covered in this book. Get started in welding with the right advice, and information about buying the right equipment and working safely with your welder. Learn how to weld all types of steel, and to carry out lasting repairs on steel items.
Learn how to work with mesh, and to repair items made from cast iron.
Details instructions for 23 projects to make are included in this book.
About the Book
Practical Arc Welding. ISBN: 978-0-9924642-9-5 Contains 213 pages. It is the latest publication by Flairnet, and is available for $34.95 plus postage.
About the Author
Graham has conducted successful workshops on welding and wrought iron over many years, teaching his students to make both useful and decorative items from steel, as well as showing them how to tackle the many small repairs that need to be done around the home, garden and on the farm.
Graham's articles have appeared in a range of popular magazines intended for the home welder and the farm welder.
Graham's first book about welding, A Guide To Wrought Iron and Welding, was published by Nelson Publishers.
Contents
Preface
Introduction
1 History of welding
2 About iron and steel
3 The right tools
4 Learning to weld
5 A guide to quality welding
6 Welding with safety
7 Ordering and cutting
8 What can you make
9 Welding repairs
10 Twisting flat bar
11 Twisting square bars
12 Scroll tool
13 Scrolls
14 A guide to cutting steel
15 Distortion
16 Welding galvanised steel
17 Welding stainless steel
18 Working with mesh
19 Repairing cast iron
20 Pipes
21 Making steel stronger
22 Hardfacing surfaces
23 A guide to bending steel
24 Painting and finishing off
25 Welding steel plate
26 Bird dish stand
27 Hose support
28 Garden bench
29 Mail box stand
30 Steel trestle
31 Security grille
32 Outdoor table
33 Steel door
34 Lattice and steel door
35 Patio bench
36 Roof trusses
37 Saw-horses
38 Driveway gates
39 Personalise your gates
40 Outboard motor stand
41 Bull-bar
42 Box trailer
43 Farm gates
44 Fencing roller
45 Hay feeder
46 Loading ramp
47 Cattle grids
48 Pump sled
Index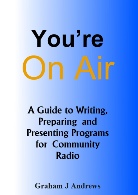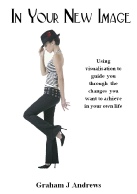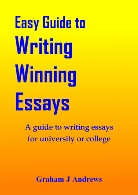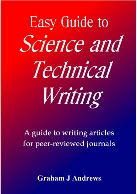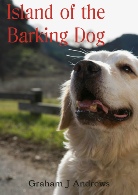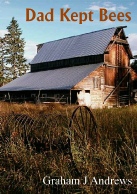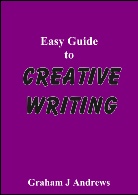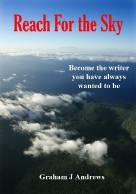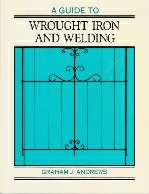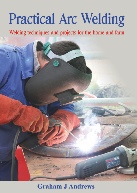 Copies of Practical Arc Welding are available from:
Our printer's Spotlight page where you can purchase all Graham's books. Alternatively, you can order from your favourite online bookstore.
Please click on any of the icons below to get details of other books.
Practical Arc Welding.
ISBN: 978-0-9924642-9-5 Contains 213 pages.
$AU34.95 plus postage